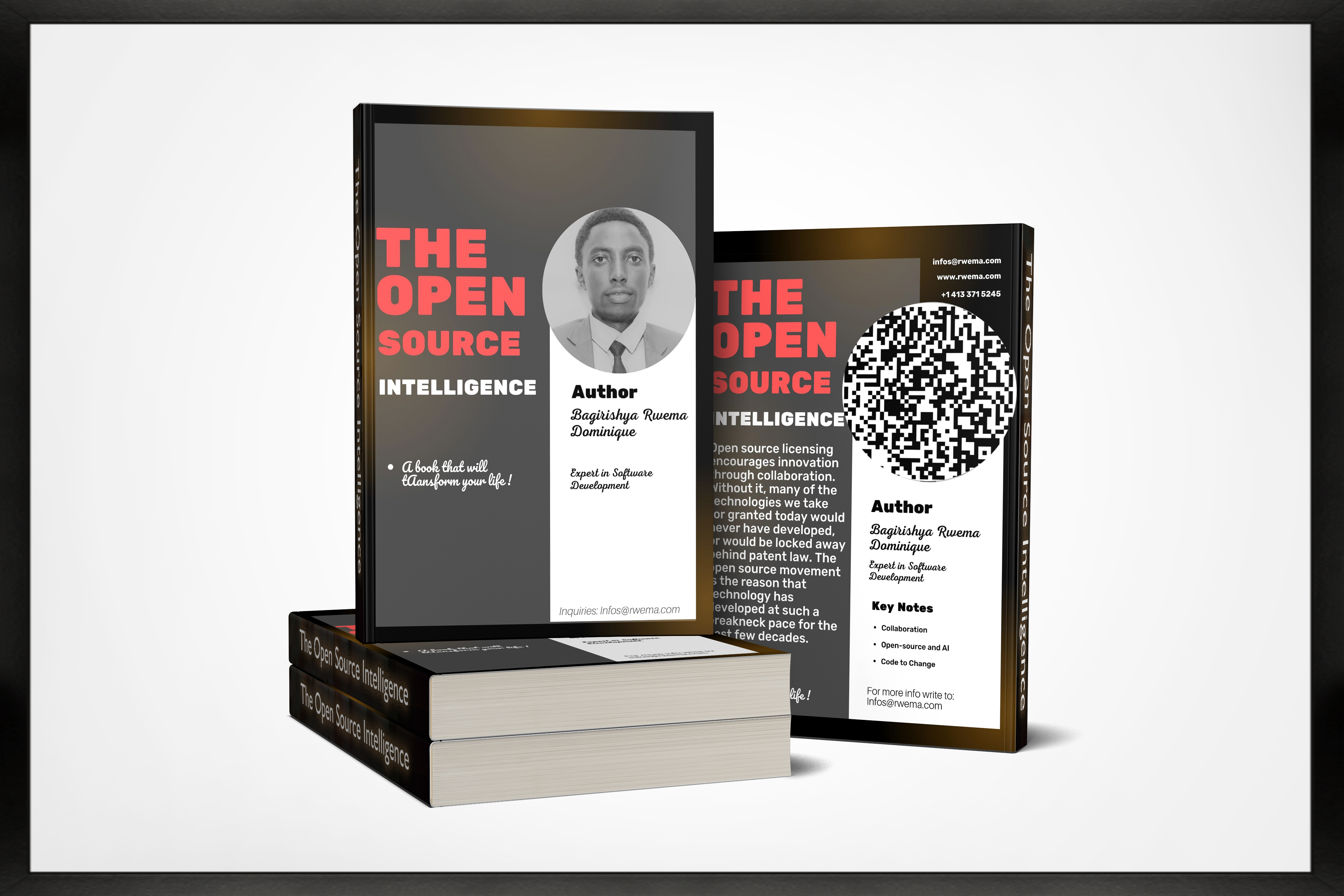 THE OPEN SOURCE INTELLIGENCE
CATEGORY: Book
PAGES: 71 Pages
Author: Bagirishya D. Rwema
Order a Copy: Here
On Amazon: Pretty Soon!
Description & Why Open Source?
Because Open source licensing encourages innovation through collaboration. Without it, many of the technologies we take for granted today would never have developed, or would be locked away behind patent law. The open source movement is the reason that technology has developed at such a breakneck pace for the past few decades.