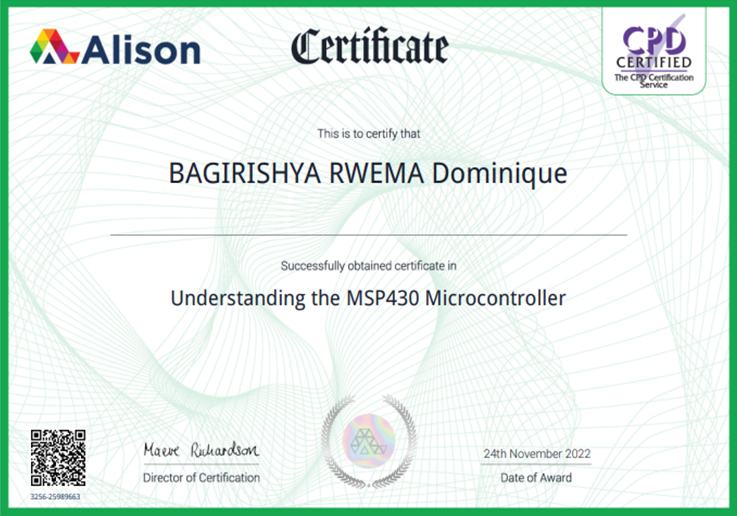 THE MSP430 MICROCONTROLLER
CATEGORY:EMBEDDED SYSTEMS
CERTIFICATE ID: 3256-25989663
AUTHENTICITY: QR-CODE SCAN
COST: 64$.
Certified by: Alison University.
Description
The MSP430 is a mixed-signal microcontroller family from Texas Instruments, first introduced on February 14, 1992. Built around a 16-bit CPU, it is specifically designed for low-power embedded applications. and it is a 16-bit microcontroller that has a number of special features not commonly available with other microcontrollers: - Full system on a chip with LCD control, ADC, I/O ports, ROM, RAM, a basic timer, a watchdog timer, and UART.