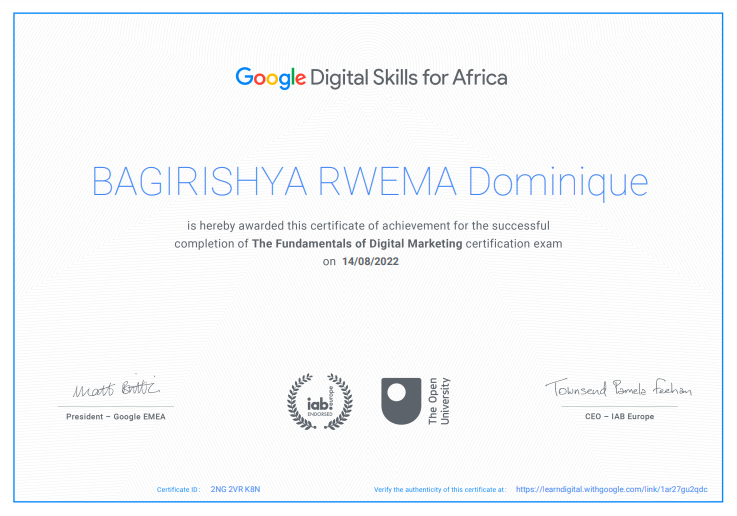 DIGITAL MARKETING
CERTIFICATE ID: 2NG 2VR K8N
VERIFY THE AUTHENTICITY: HERE
Certified by: Google Inc.
Description
This Course covers the fundamentals of digital marketing that help grow your business, especially online. I attained it on August 14, 2022, after completing 4 months of studies.
To verify the authenticity of the certificate, copy the CERTIFICATE ID and paste it in the Google Certificate Checker you see after clicking "Here" button.